Virtual Mental Health Care, Delivered with Warmth
Engage your users through conversations addressing symptoms of depression, anxiety, stress, or insomnia. Deliver mental health assessments with tailored solutions, empowering users to improve mental resilience and wellbeing.
Request a Demo
Reassuring Assessment and Targeted Resources
Interactive conversation with a virtual coach allows users to share concerns in their own words. A detailed assessment helps users focus on specific conditions and educate themselves. Customized exercises provide a path toward better mental health.
More Info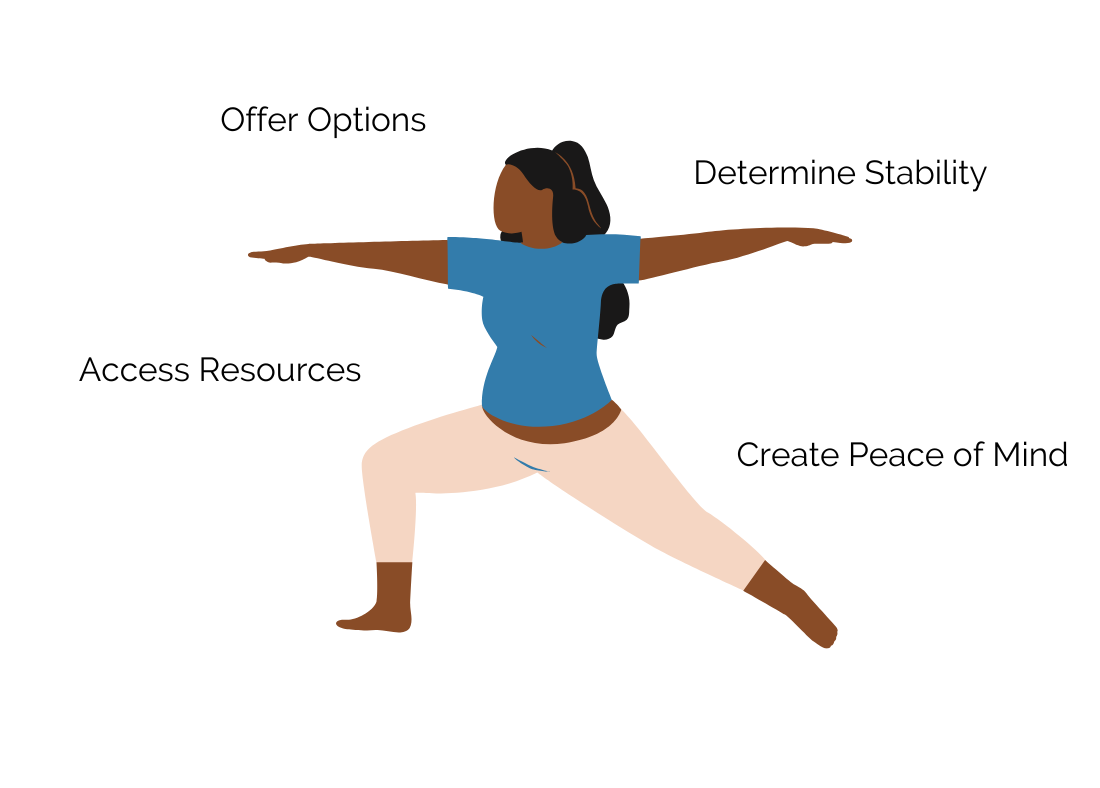 Key Features
Basic Intake
Check whether the user is inquiring for themselves or someone else. Confirm age, gender, and mental health concern.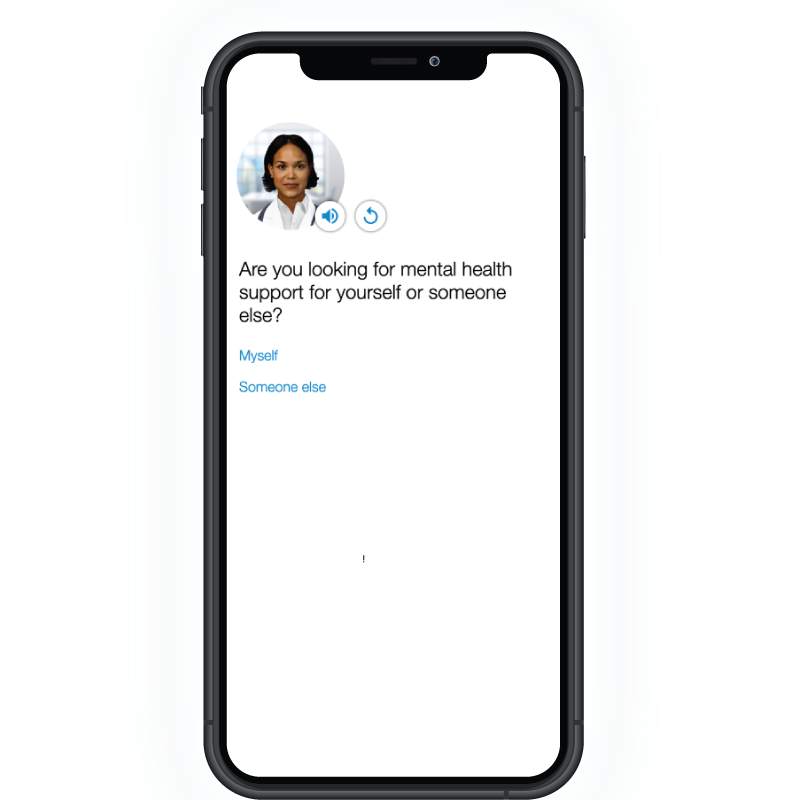 Acuity Triage
Avatar asks questions seeking to understand time since concern began, frequency and stability of concern, as well as severity of daily impairment.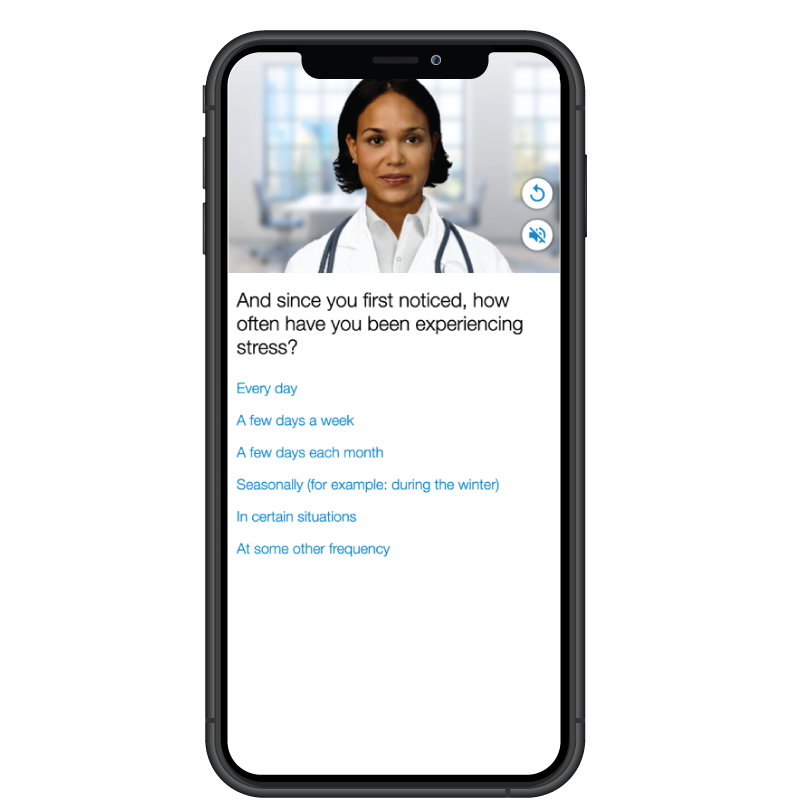 Detailed Assessment
If applicable based on stability, offer the DASS 21, a clinically validated assessment that yields more detailed information on a user's state of depression, anxiety, and stress.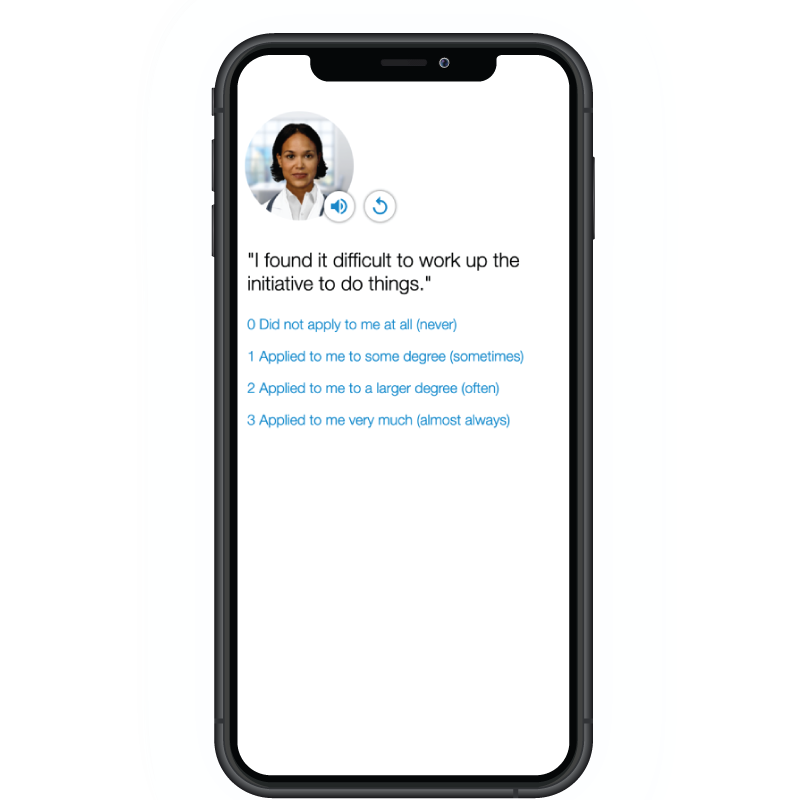 Benefits
Extensible
Offers options for regular wellness checks, mental health coaching, self-managed interventions and educational resources.
Comprehensive
Includes validated triage, and extensive library of mental health and wellness content.
Responsive
Quickly guides user to the most appropriate content, while navigating to emergency resources as indicated.
Personalized
Offers self-care options and follow-up specific to user's triage results.