Connect to World Class Care – 24/7
Provide individuals access to the right care at the right time, at the right place, wherever they are, whenever they need.
Try It Now
Request a Demo
More than a
Symptom Checker
Sensely's comprehensive clinical decision support solution navigates users from problem to solution, all through a simple conversation to:
Assess symptoms
Route patients to care
Deliver content from leading sources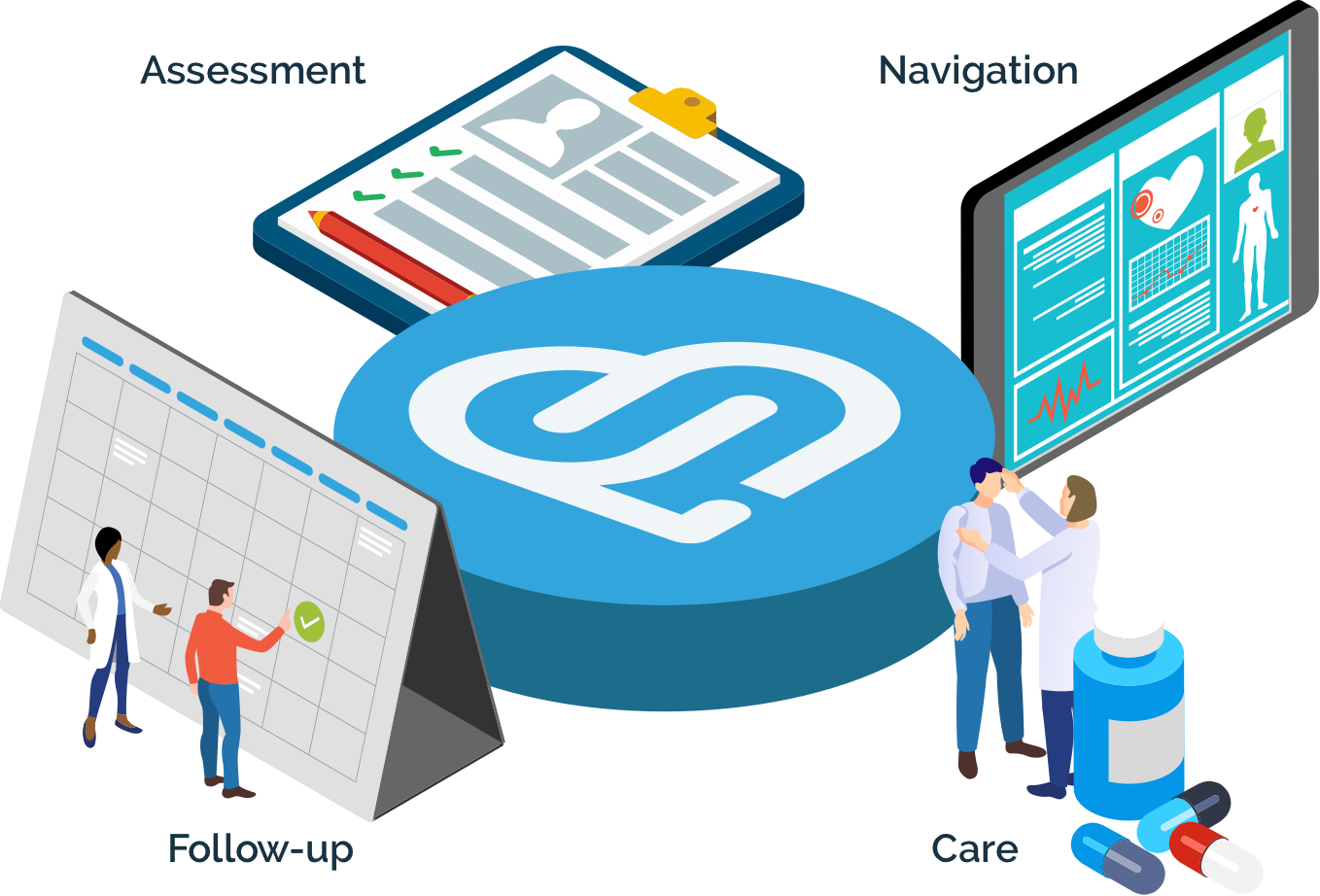 Key Features
Personalized Interaction
Users are guided by an avatar through every step, with the ability to interact by text or voice, in the language of their choice, through their preferred channel.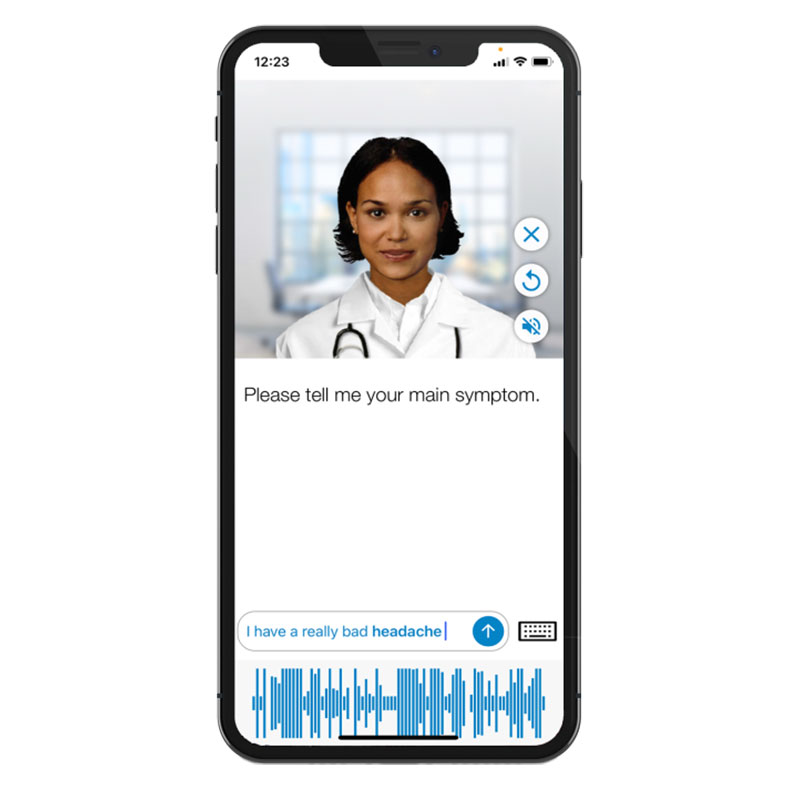 Please tell me your main symptom.
2 of 3 users prefer hearing the avatar speak
4 of 5 users prefer the avatar over simply reading text
Clinical Rigor
Clinically-rigorous assessment powered by Mayo Clinic and NHS, understands symptoms, determines probable outcomes and suggests next steps.
Learn more >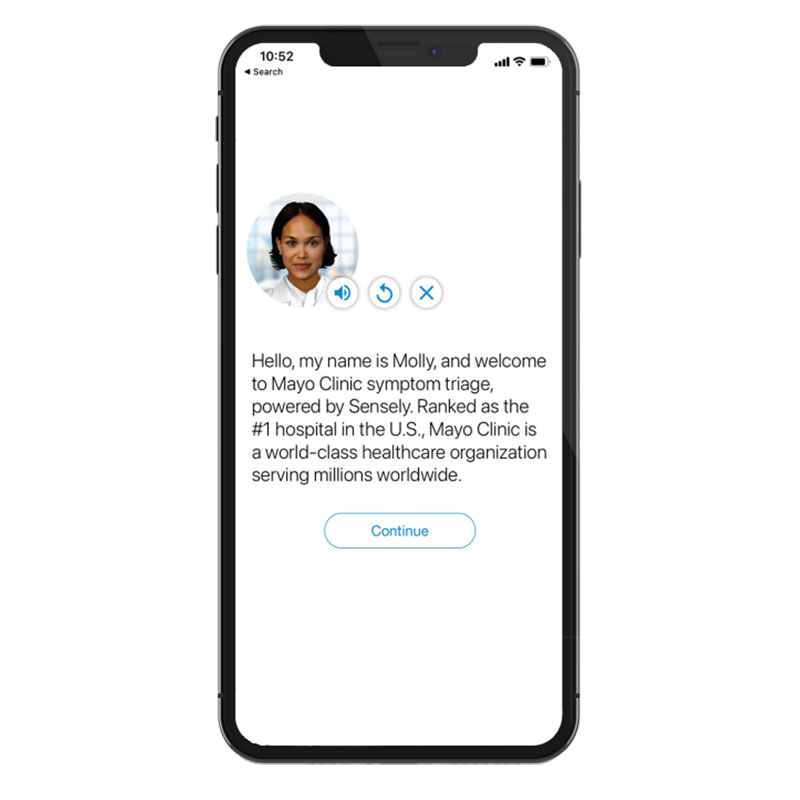 Recognizes over 300 common symptoms
Considers more than 1500 clinical outcomes
Intelligent Routing
Ability to easily tailor routing algorithms to align with your clinical pathways and integrate outcomes to a range of specific care settings.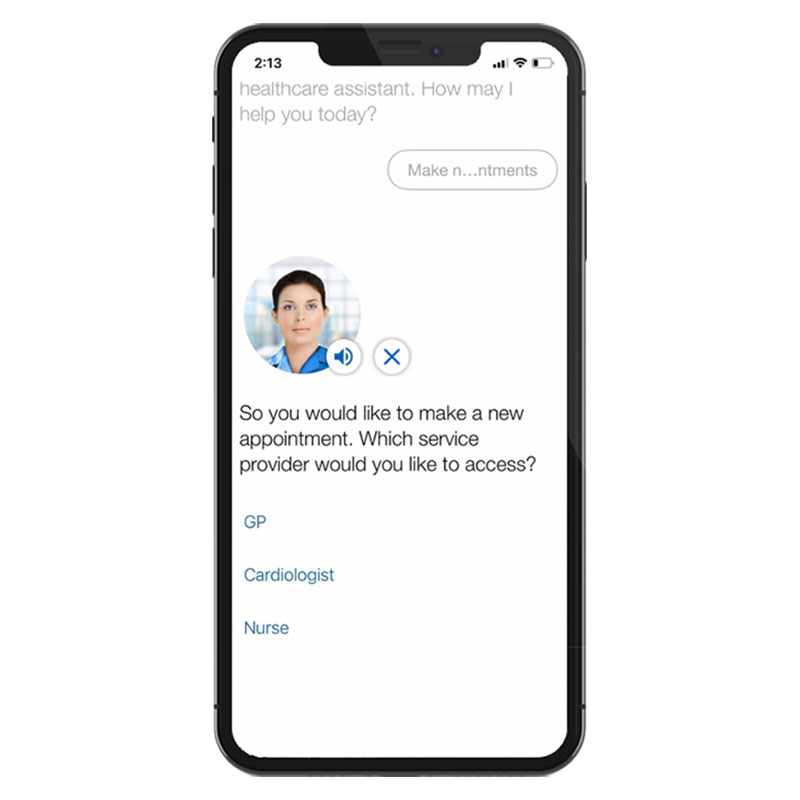 Start a telemedicine visit
Find a doctor based on location
Benefits
Customer Experience
Give your customers a tool that is easy to use and helpful.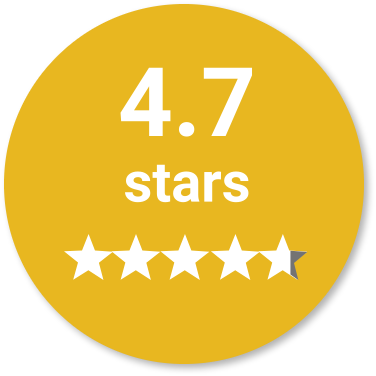 Expanded Access
Enable access to your healthcare resources, when and where patients need.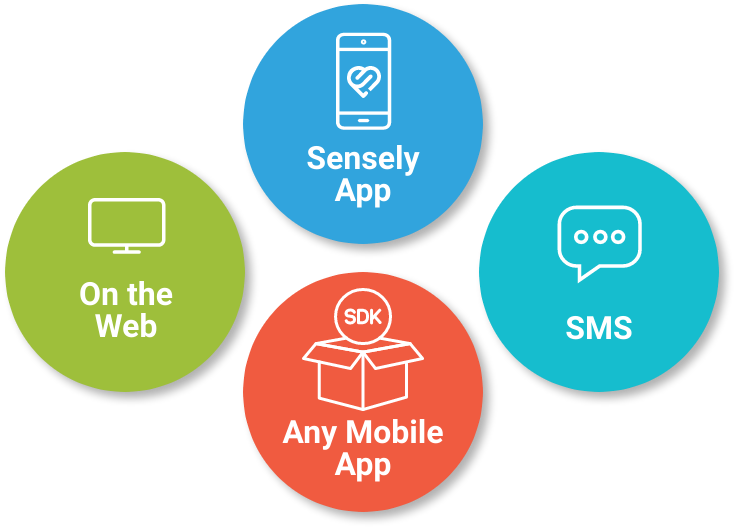 Operational Efficiency
Automate patient triage and capture ROI from optimized patient routing.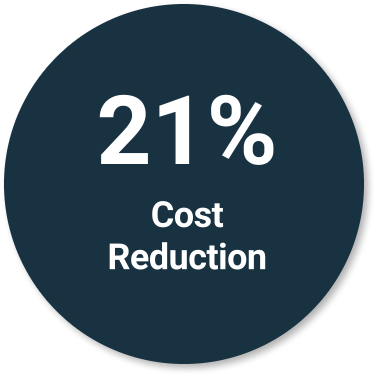 Seamless integration with one line of code – brings Symptom Checker to the channels users need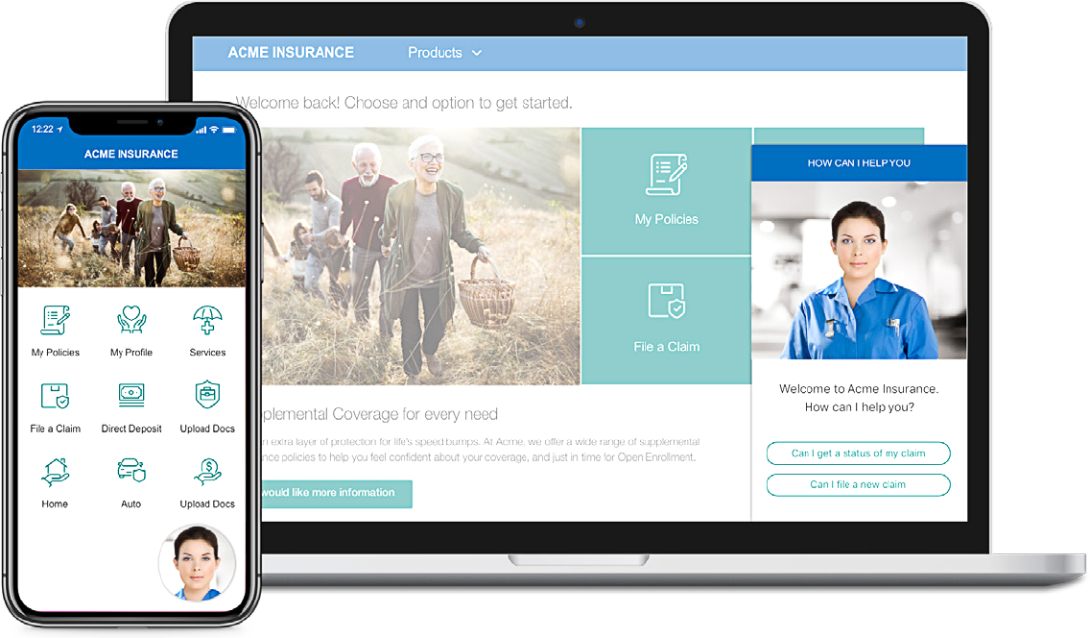 Sensely App

On the Web

SMS

WhatsApp

Facebook Messenger

WeChat

Any mobile app

Line

Telegram